My baby (Blog) is one month old today:) Hurrayy!!!!!! In this span of one month, I have learned soo many things - Lovely yummy recipes, technicalities which I implemented on my blog and made soo many lovely friends who shares the same interest as mine that's cooking. Thank you foodies for regularly visiting my blog and encouraging me with their comments. Special Thanks to my dear hubby, for encouraging me and also for having patience of clicking photographs first and then having the food :)......Thank you all.....
I simply love Virgin Pina Colada. This is my favourite drink whenever I visit any restaurant. The taste of coconut blends really well with the pineapple. I am sure the way I enjoy this drink, even you will relish this combination.
Here is my entry for Aartee's Summer Splash,


Sia's Monsoon's WBB -
Summer Feast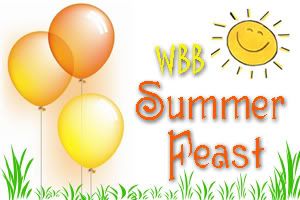 and Easy Craft's
WVF'S - Juices and Ice Cream Event



Ingredients:
2 Cups of Pineapple Chunks
11/2 Cup of Coconut milk
1 Tablespoon of Sugar
Pinch of salt
1 Cup of Ice



Method:


1. Mix all the ingredients, except ice in a juicer or a blender
2. Sieve the Juice, and remove it in a serving glass and add ice on top.